Automatic Image Sorting of 9 Million Images
Esoft delivers photo, video, text and web-material of real estate for real estate agents.
Esoft wanted to use all the data they have available and joined forces with OpGo. The goal was to classify different room types based on images of them. For this we used state-of-the-art deep learning techniques and models.
Artificial intelligence for image recognition
Together with Esoft we developed different models to recognize different room types in a fraction of a second.
The models achieved a accuracy of 95% and are now used as part of Esofts API and automatic workflow to process images for clients.
Use the slider to see an example of what an artificial intelligence would see and use to judge the image.
Both parties wanted a continuous cooperation and team work. We did not just deliver a final product, but provided ongoing reports and presentations about our investigations and progress.
Optimal Tender Assignment in Seconds
The traffic companies in Denmark are responsible for covering Flex Traffic (NT/midttrafik) in their coverage areas. These areas are covered by Taxi Companies selected in a Tender Assignment Problem. The problem can become quite complex, with different relationships between areas, e.g. some areas may have an requirement to be covered by the same vehicle, while this is otherwise not a possibility.
In recent years, more and more taxi companies have been bidding on the tenders, leading to complex situations where it can take days to weeks to find a usable solution, and it is nearly impossible to verify if it is the cheapest possbile assignment by hand and that no requirements were missed.
In cooperation with NT and midttrafik we developed a software platform based on Mathematical Optimization to search through the many billions of possible assignments, and with a simple, intuitive Graphical User Interface that is usable by anyone. By utilizing principles from Discrete Optimization, it is a matter of seconds between pressing "Solve" until a solution is found. Importantly, it is not just any arbitrary solution that satisfies the requirements, but rather the provably Cheapest Assignment Possible.
It is not uncommon for the initial information provided by the Taxi Companies to be faulty. This is not discovered until a soltution is found, and the Traffic Companies contacts the Taxi Companies. With our solution, not only do the Traffic Companies save time with the initial assignment, but also get the peace of mind that they will be able to find the solution quickly if situations change shortly before the Tender Deadline.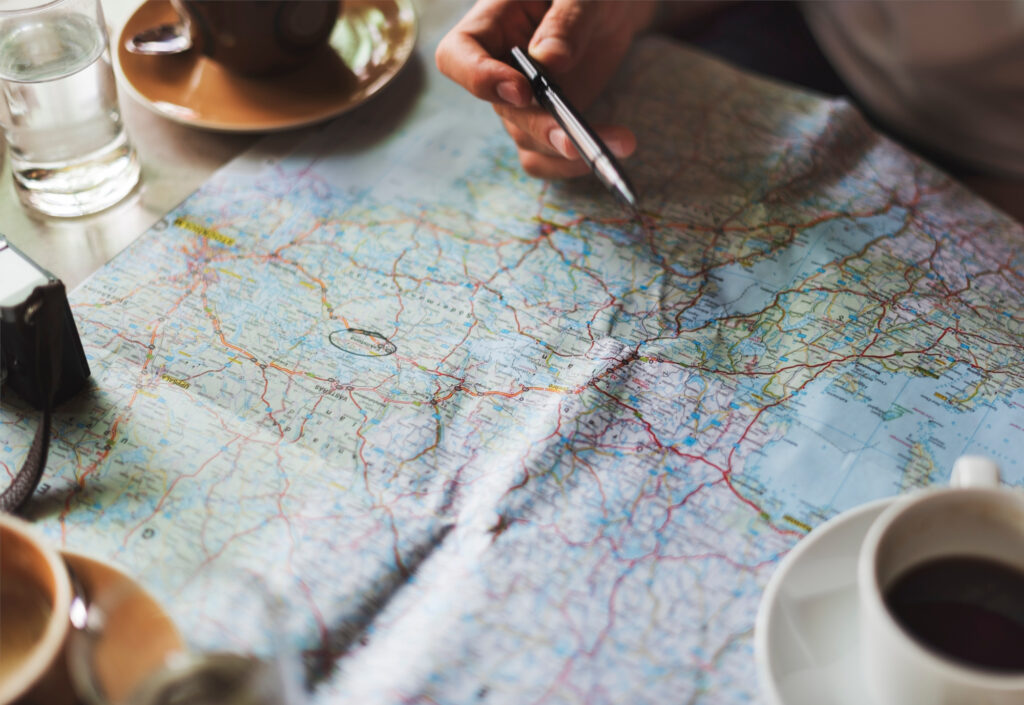 Certifikater til vindindustrien
Work In Wind er bindeleddet mellem vindmølle-teknikere og virksomheder i industrien. Platformen gør det nemt for begge parter at finde hinanden og en vigtig del af dette er søgbare certifikater på alle teknikere.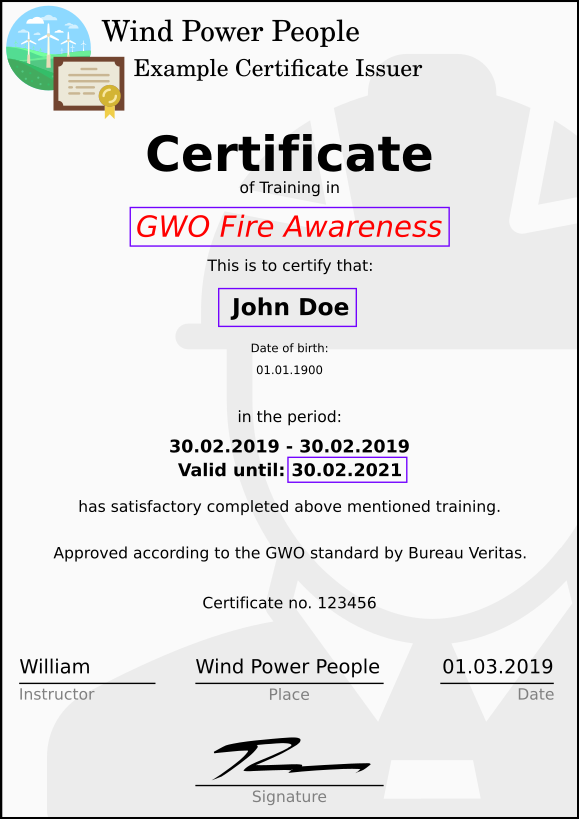 Automatisk data-udtræk og glade teknikere
Oprindeligt når teknikere uploadede deres certificater skulle de selv finde det relevante kursus i databasen og angive alle relevante oplysninger. Work In Wind oplevede at dette ikke blev gjort da teknikerne ofte havde mange certifikater og bare gerne ville i gang.
Work In Wind ønskede et automatisk system til at trække relevante oplysninger ud af certifikaterne og matche det op med databasen, så det ville tage få sekunder at komme i gang i stedet for flere minutter.
Til venstre ses et eksempel-certifikat med relevante oplysninger trukket ud: Kursusnavn til opslag i database, navn til at bekræfte certifikatets korrekte ejer og udløbsdato så teknikeren automatisk kan få en besked når certifikatet er ved at udløbe.
Systemet er designet til at fungere på alle tænkelige certifikat-typer, hvor layout, farver, baggrunden osv. kan være vidt forskellige, og hvor der kan stå mange overflødige oplysninger f.eks. mange datoer, navne og tekst.
Med vores samarbejde er det blevet lidt nemmere at være vindmølle-tekniker og det har gjort hverdagen lidt lettere for alle parter.